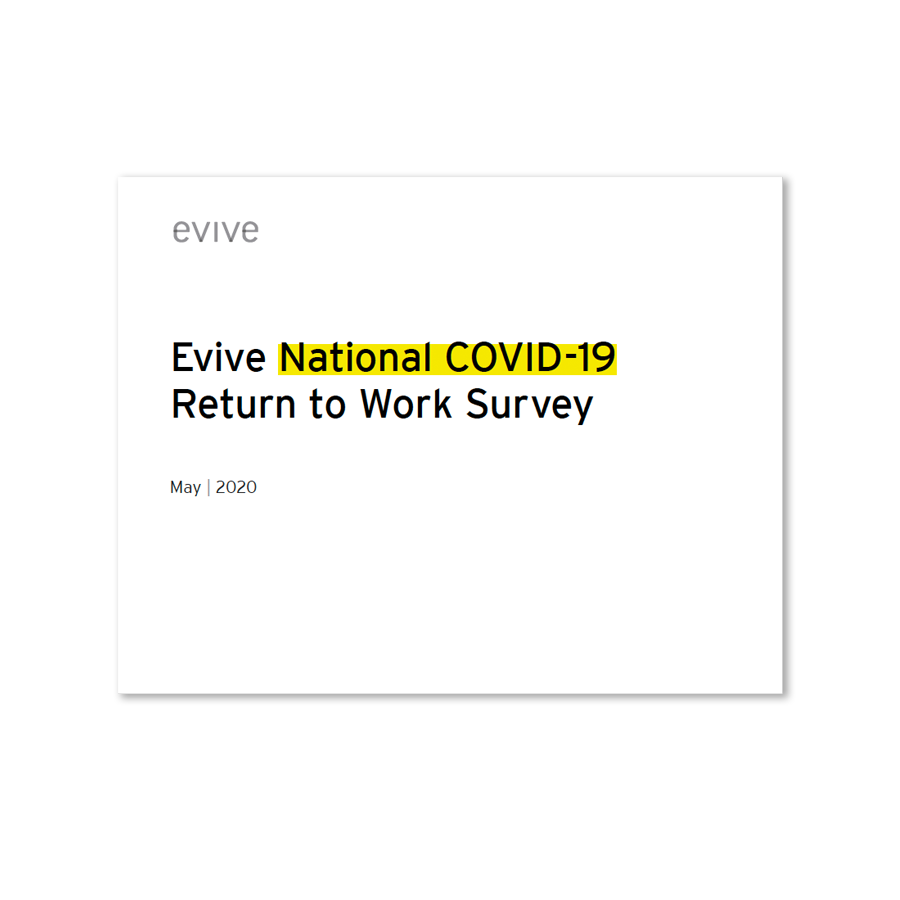 Evive white paper: National COVID-19 Return to Work Survey
by Evive
The Evive National COVID-19 Return to Work Survey was conducted on April 30, 2020, investigating employee attitudes and outlooks regarding return-to-work readiness.

Reporting results from 700 respondents, this survey finds that returning employees are largely ready to re-enter to a physical site of work—and they're optimistic their employer will open those doors sooner than later.

The survey also indicated that workplace preventive measures inspire a great sense of protection in employees, and many of those employees personally feel they'll be adherent to such practices (like symptom reporting and staying at home when necessary). Critically, consistent employer communications throughout the crisis were (and are) a driver of employee readiness to return to work—and of their employer sentiment. The opportunities to communicate compellingly remain abundant.

Creative Direction: Sharon Burdett
Design Lead: Sharon Burdett
Copywriter: Jennifer Lindner